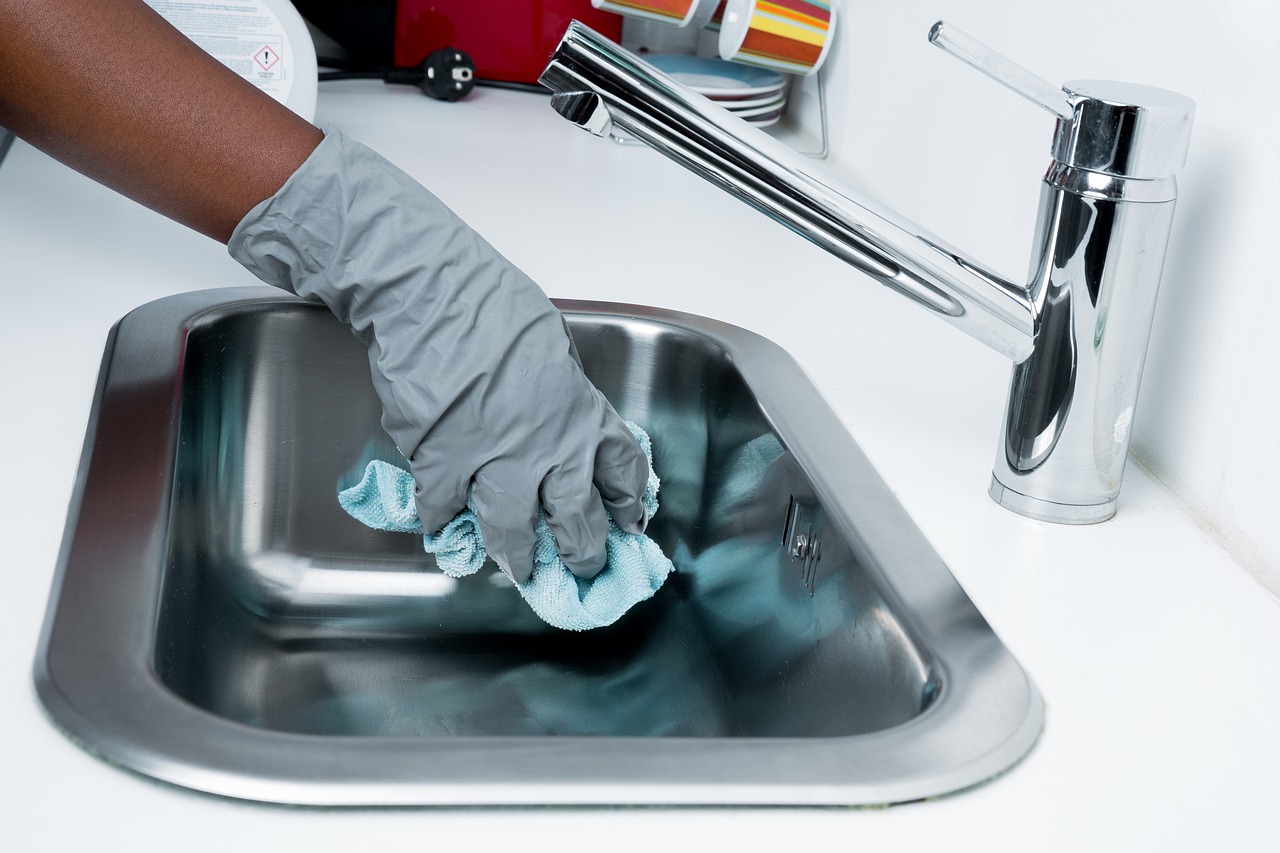 A Guide to Toxic-Free Cleaning
To stay healthy, we must take a great care of ourselves by giving a right fuel to our precious bodies – eating nutritious food, drinking pure water and fresh juices, exercising, using natural skin care products, getting a good rest…these are critical elements to great health.
The average household contains about 62 toxic chemicals, say environmental experts. We're exposed to them routinely — from the phthalates in synthetic fragrances to the noxious fumes in oven cleaners. Ingredients in common household products have been linked to headaches, asthma, cancer, reproductive disorders, hormone disruption and neurotoxicity.
Children are particularly vulnerable as their body systems and organs are not fully developed, they also increase contact with toxins as they are closer to the floor area, use more hand to mouth activity and inhabit a different breathing zone.
Long-term exposure to toxins degrades our immune system and overloads the body's detoxification system, making the body susceptible to getting sick and developing diseases like asthma or cancer.
For more information visit www.greenpeace.org and www.wwf.org
Did you know that household cleaners fall under a Hazardous Products Act and display symbols like "poison" and "flammable" plus information about first aid treatments and only 1% of the total toxins are required to be listed on the label? There is no requirement to list the 99% other chemicals that could possibly cause long-term health defects!
As we know the toxins threaten our water, air, land, oceans – and our future. Synthetic chemicals put the global health of humanity and the environment at risk, as the world's industries fail to research the potential impacts on our planet. What can we do?
There are numerous cleaning products on the market which are far better suited to our health and the environment. Let's support them!
Health-conscious companies produce natural cleaning products derived from plant materials, are user-safe, non-toxic and eco-friendly while being effective and cost-efficient at the same time. They believe a company's success shouldn't simply be measured by profit alone. The best companies also care about their social and environmental impact, as well as how accountable and transparent they are.
Here is a list of 7 health-conscious companies I have been using their products from and can highly recommend them to you too:
Bio-D – The entire range is made from sustainable, naturally-derived raw materials. It has been recognised by a few organisations including The Vegan Society and Cruelty-Free International for providing consumers with safer, kinder alternatives to traditional detergents. Containing no synthetic chemicals, it is also the UK's only 100% hypoallergenic cleaning range. Where can you buy them? Find Bio-D in selected Oxfam stores and independent retailers nationwide, or buy online at www.biodegradable.biz
Ecover – biodegradable plant-based ingredients, safe for sensitive skin, never tested on animals and have 100% recyclable bottles. They buy local whenever they can. If they can't find what they need near their factory in Malle, Belgium, then they will look for producers based in Europe, keeping carbon emissions from transport as low as possible. They also source smart by trying to match the size of their orders to their suppliers' trucks, reducing the number of deliveries needed. More efficiency, fewer emissions. See more on their website: www.ecover.com
Ecozone – A British company aiming to reduce the number of toxic chemicals found in our homes and to cut-down household CO2 emissions.Their products are eco-friendly, certified Vegan, not tested on animals. Ecozone believe homes should be safe, clean and healthy places for people (and animals) to flourish, not germs! They don't see why giving dirt the heave-ho means letting loose all manner of planet-zapping-chemical health hazards. www.ecozone.com
Method – A British company producing eco-friendly products made with non-toxic ingredients. www.methodproducts.co.uk
Ecos – Earth Friendly Products ECOS™ products are derived from replenishable resources, not tested on animals, vegan, hypoallergenic. They are a socially responsible US company that cares about this earth and its inhabitants. Making ECOS™ in their four carbon-neutral plants has enabled them to keep prices low and quality high, shattering the myth that buying "green" has to be expensive. www.ecos.com
Ecoleaf – Suma's own range features top ethical credentials: This range is produced in the UK, Vegan – products contain nothing of animal origin and are registered with the Vegan Society. All containers are recyclable and are competitively priced.
Sodasan – This is a German company. Their products are certified by Ecocert and Eco Guarantee. All their products are vegan, natural and organic without mineral oils or synthetic aromas so suitable for sensitive skin and allergy sufferers.
You can either buy eco-friendly household cleaners directly from their producers or you can also find them in major shops such as Waitrose, health shops, Boots or on these UK online stores: Ethical Superstore and Ocado like I do. 😉
I hope you find this article helpful and if you have not used any of these green products yet, now is the time to start in order to protect your health and our planet. 😉